Portugal consegue 6 vinhos no Top 100 da Wine Enthusiast
Este ano de 2018, Portugal consegue 6 vinhos no Top 100 da Wine Enthusiast.
Mais uma vez ombreamos entre os melhores, e bom está de ver que os produzidos nos Estados Unidos levam alguma vantagem.
Caseirismo?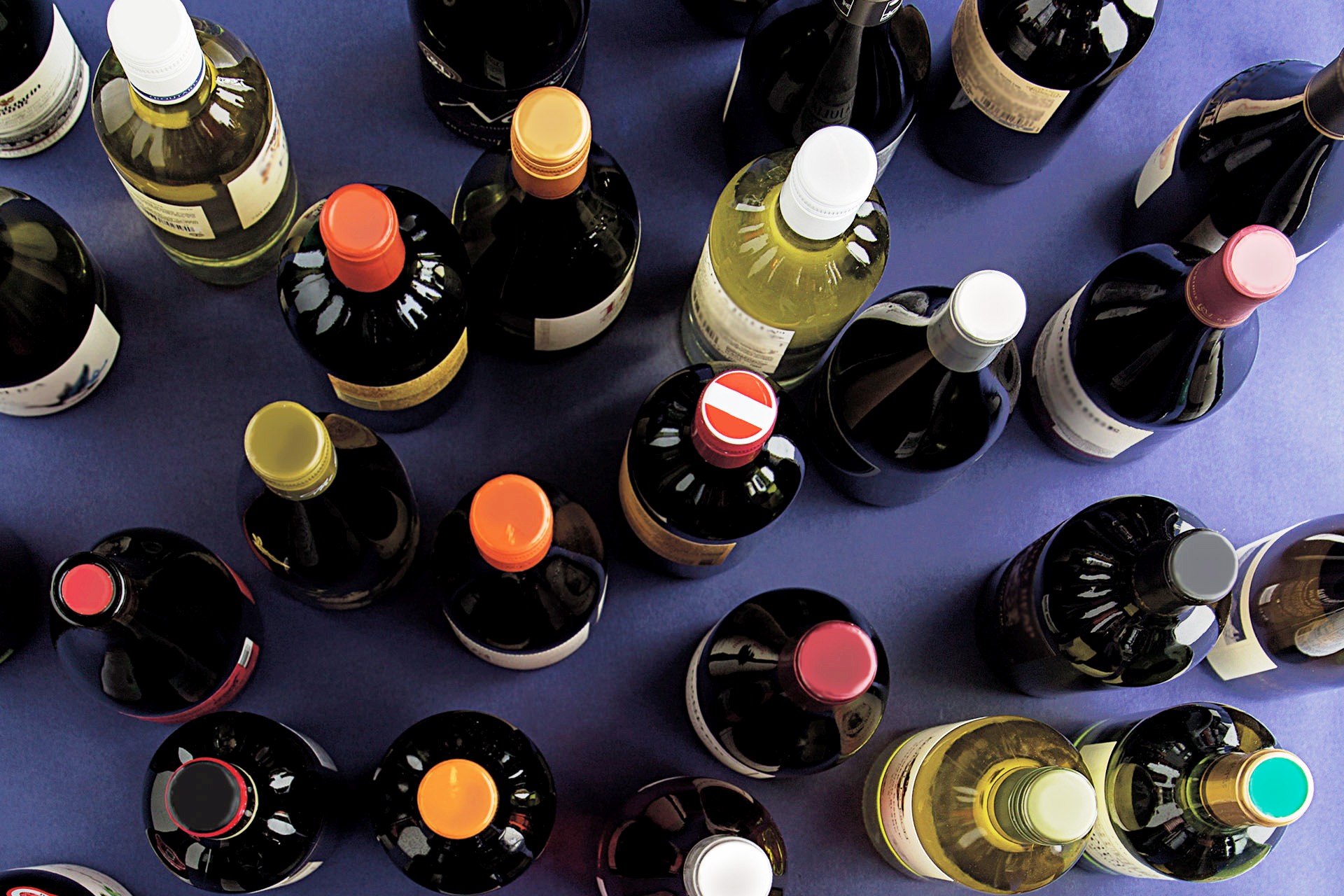 Talvez. Mas poderá ser também os hábitos degustativos.
Ter em conta ainda que ainda não estamos no Top dos Top 100 melhor classificados.
São vinhos que surpreenderam pela qualidade, preço ajustado e para os provadores se enquadrou com comida !
Mesmo em concursos internacionais, os perfis de vinhos preferidos variam.
Mas é assinalável o feito em que Portugal consegue 6 vinhos no Top 100 da Wine Enthusiast.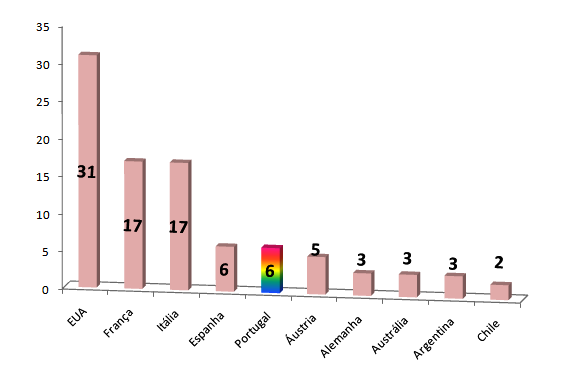 De salientar que foram provados mais de 24000 vinhos em 2018!
Um país tão pequeno, com tanta variedade de estilos e acima de tudo com castas endógenas.
São mais de 200 variedades de uva para vinho nativas de território luso.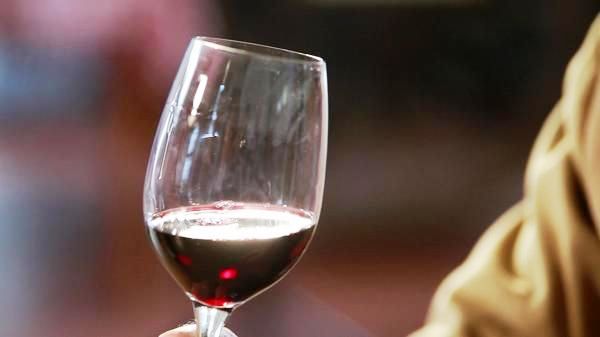 Uvas provenientes da Vitis Vinifera, a espécie de videira autorizada a produzir este tipo de uva.
O escalonamento e ordenamento da revista norte-americana é decrescente, e assim apresentaremos.
Este ano de 2018, Portugal consegue 6 vinhos no Top 100 da Wine Enthusiast, e brindemos a isso !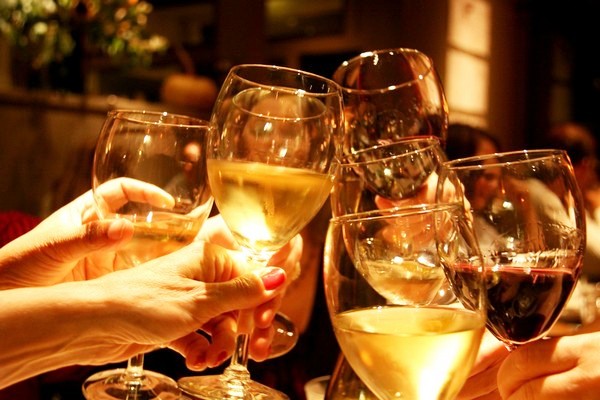 ---
Top 100 Vinhos da Wine Enthusiast provados em 2018
---
Posição 100-81
100

Keuka Spring 2017 Gewürztraminer (Finger Lakes)

A fragrant perfume of rose petals, melon, ginger and white pepper spice …

Finger Lakes

$17

Editors' Choice

99

Alpha Estate 2015 Hedgehog Vineyard Xinomavro (Amyndeon)

Raspberry, spicebox and herbal aromas take the lead in Alpha Estate's popular …

Greece

$22

Editors' Choice

98

Vinos de Arganza 2017 Viña Século Godello (Vino de la Tierra de Castilla y León)

This wine's stone fruit and green apple aromas are lightly briny and …

97

Umathum 2016 Zweigelt (Burgenland)

Juicy black cherry on the nose still has a tinge of reduction. …

96

Newton 2016 Skyside Claret (North Coast)

Mint, chocolate and cherry flavors intermingle in this dry, full-bodied and firmly …

95

Ruca Malen 2015 Terroir Series Petit Verdot (Luján de Cuyo)

This Petit Verdot carries aromas of dark berries and baking spices. The …

94

Terenzi 2016 Morellino di Scansano

This young, juicy Sangiovese opens with aromas of red-skinned berry, crushed raspberry …

93

Muga 2017 Rosé (Rioja)

Bright, peppy aromas of tangerine and nectarine are clean and attractive. A …

92

Savage Grace 2017 Dineen Vineyard Côt (Rattlesnake Hills)

This wine was fermented 100% whole cluster and saw just five months …

Columbia Valley

$28

Editors' Choice

91

Tokara 2017 Sauvignon Blanc (Western Cape)

Bright, crisp and clean, this has a classic Sauvignon Blanc character of …

90

J. Portugal Ramos 2017 Alvarinho (Vinho Verde)

This wine comes from the Monção and Melgaço region in the north …

89

Northstar 2015 Cabernet Sauvignon (Columbia Valley (WA))

Brooding aromas of dark fruit, char and spice are followed by velvety …

88

Boutari 2017 Assyrtiko (Santorini)

Jasmine, orange blossom and citrus scents start this food-friendly white from Santorini. …

87

Heitz 2015 Grignolino (Napa Valley)

The winery has been making this unusual red since 1961. Wrapped in …

86

Stark-Condé 2015 Cabernet Sauvignon (Stellenbosch)

There's a leathery, tobacco-like seam throughout this bold Cab, adding intrigue to …

85

Pfeffingen 2016 Dry Scheurebe (Pfalz)

While mineral driven on first whiff, aeration reveals increasingly fragrant aromas of …

84

Adegas Gran Vinum 2017 Esencia Diviña Albariño (Rías Baixas)

Orange and blanched almond aromas are light and lucid on the nose. …

83

Pedestal 2015 Merlot (Columbia Valley (WA))

High-toned exotic spice, dark raspberry and barrel aromas are followed by focused, …

82

Colombera & Garella 2014 Cascina Cottignano (Bramaterra)

Aromas of graphite, dark spice, rose and wild berry lift out of …

81

Château Pégau 2016 Cuvée Maclura Red (Côtes du Rhône)

A pleasant whiff of barnyard lends savory tones of earth and animal …

Rhône Valley

$20

Editors' Choice
---
Posição 80-61
80

Pine Ridge 2017 Chenin Blanc-Viognier (California)

Crisp, lively and refreshing, this medium-bodied wine offers a tangy citrus flavor …

California Other

$16

Editors' Choice

79

Herdade do Esporão 2015 Esporão Reserva Red (Alentejo)

Smooth and rich, this ready-to-drink wine is powerful yet generous and rounded. …

Portugal

$24

Editors' Choice

78

Allegrini 2014 Palazzo della Torre Red (Veronese)

Aromas of ripe black-skinned fruit and exotic spice are front and center …

77

Involuntary Commitment 2016 Red (Columbia Valley (WA))

This neutral French oak-aged blend of Cabernet Sauvignon, Cabernet Franc and Merlot …

Columbia Valley

$19

Editors' Choice

76

La Lastra 2016 Vernaccia di San Gimignano

This wine's delicate broom, acacia flower and beeswax scents drift out of …

75

Agustí Torelló Mata 2012 Gran Reserva Brut Nature Sparkling (Cava)

Rich, mature aromas of brioche reflect autolysis. A full palate with just …

74

Château Lyonnat 2015 Emotion (Lussac Saint-Émilion)

The 100% new wood shows in this wine's polished character, hints of …

73

Paxton 2016 Grenache (McLaren Vale)

This is a heady and complex Grenache from a single block of …

72

De Fermo 2016 Don Carlino Pecorino (Abruzzo)

Immensely fresh and intense on the nose, aromas of apple, dried chamomile, …

Central Italy

$30

Editors' Choice

71

Lucien Albrecht NV Brut Sparkling (Crémant d'Alsace)

Touches of lime and lemon zest entice on the shy but refreshing …

Alsace

$17

Editors' Choice

70

Nobilo 2017 Icon Sauvignon Blanc (Marlborough)

This wine offers the classic Marlborough combo of ripe tropical fruit flavors …

69

Fiuza 2016 Reserva Premium Alicante Bouschet (Tejo)

New wood aromas with mint and spice introduce this dense, finely perfumed …

68

Donnafugata 2015 Ben Ryè (Passito di Pantelleria)

Made from 100% dried Zibibbo grapes, this iconic dessert wine opens with …

67

No Girls 2015 La Paciencia Vineyard Grenache (Walla Walla Valley (OR))

The aromas pop in notes of sea breeze, dried nori, flower, wet …

66

Quinta da Rede 2016 Grande Reserva White (Douro)

With six months in wood and lees stirring to make flavors even …

Portugal

$26

Editors' Choice

65

Jean-Marc Brocard 2015 Vaulorent Premier Cru (Chablis)

Released a year later than other premier crus, this is a flagship …

64

Maison Saint Aix 2017 Aix Rosé (Coteaux d'Aix-en-Provence)

This wine has the richness of Aix-en-Provence. Ripe red fruits, layers of …

Provence

$18

Editors' Choice

63

Lustau NV Oloroso Don Nuño Dry Sherry (Jerez)

Toffee and baked brown sugar aromas provide a nice opening in this …

62

Giant Steps 2016 Sexton Vineyard Chardonnay (Yarra Valley)

Acclaimed winemaker Steve Flamsteed delivers the goods in this complex yet easygoing …

Victoria

$42

Editors' Choice

61

Abacela 2015 Fiesta Tempranillo (Umpqua Valley)

Fiesta is the entry-level cuvée among four different Abacela Tempranillos. To say …

Southern Oregon

$23

Editors' Choice
---
Posição 60-41
60

Bodega Norton 2015 Privada Family Blend Red (Mendoza)

Ripe blackberry and black cherry aromas are a touch candied, with a …

59

Domaine Chevillon-Chezeaux 2015 Les Saint-Georges Premier Cru (Nuits-St.-Georges)

This vineyard, on the hill above the city of Nuits-St.-Georges, is widely …

58

Château de Ségriès 2017 Tavel

Pristine watermelon, strawberry and cherry flavors burst from nose and palate of …

57

Polkura 2015 Syrah (Marchigue)

This is yet another in a growing line of excellent Syrahs from …

Chile

$22

Editors' Choice

56

Shannon Ridge 2016 High Elevation Collection Petite Sirah (Lake County)

Smooth but dense, this wine is unusually supple for the variety. It …

55

Laurent-Perrier NV Grand Siècle Grande Cuvée Brut (Champagne)

Laurent-Perrier has always preferred to keep its prestige cuvée as a nonvintage …

54

Margerum 2017 M5 Margerum Estate Vineyard White (Los Olivos District)

This is a compelling and delicious blend of 54% Grenache Blanc, 21% …

Central Coast

$21

Editors' Choice

53

Soléna 2017 Pinot Gris (Willamette Valley)

This is a delicious wine that offers a riot of cut pear …

Willamette Valley

$20

Editors' Choice

52

B. Leighton 2015 Olsen Brothers Syrah (Yakima Valley)

The aromas draw you into the glass with notes of green herb, …

Columbia Valley

$45

Editors' Choice

51

Alphonse Mellot 2017 La Moussière (Sancerre)

This wine comes from Mellot's home domaine of La Moussière, It is …

50

Weingut Christ 2017 White (Wiener Gemischter Satz)

A touch of fragrant rose petal meets ripe pear and juicy peach …

49

Paix Sur Terre 2016 The Other One Mourvèdre (Adelaida District)

A tad shy on the nose at first, this bottling from Glenrose …

48

Hermann J. Wiemer 2016 Estate Bottled and Grown Dry Riesling (Seneca Lake)

Ripe stone fruit, rose and wet stone aromas show intensely on the …

Finger Lakes

$20

Editors' Choice

47

Ca' del Bosco 2013 Vintage Collection Dosage Zéro (Franciacorta)

This stunning sparkler is all about precision, finesse and purity. It opens …

46

Kumeu River 2016 Hunting Hill Chardonnay (Kumeu)

This single-vineyard wine hums on the nose but sings on the palate. …

New Zealand

$49

Editors' Choice

45

Emile Beyer 2017 Pfersigberg Grand Cru Gewurztraminer (Alsace)

Wonderfully aromatic overtones of rose hip tisane and spicy verbena hover on …

44

Yering Station 2016 Little Yering Pinot Noir (Yarra Valley)

Complex and earthy, this wine knits flavors of hot stone, tobacco, Morello …

Victoria

$16

Editors' Choice

43

Bodegas Martinez Lacuesta 2010 Reserva (Rioja)

Fine aromas of brandied cherry, spiced plum and earth get this reserva …

Northern Spain

$19

Editors' Choice

42

Russiz Superiore 2016 Friulano (Collio)

Aromas of ripe yellow stone fruit, graphite, grapefruit and hazelnut follow over …

41

Muhr-Van der Niepoort 2015 Samt & Seide Blaufränkisch (Carnuntum)

Pure notes of crushed blueberry have a wonderfully tart edge, almost like …
---
Posição 40-21
40

Patricia Green Cellars 2016 Estate Vineyard Old Vine Pinot Noir (Ribbon Ridge)

These old vines were planted between 1984 and 1990. They bring the …

Willamette Valley

$42

Editors' Choice

39

Comm. G. B. Burlotto 2014 Monvigliero (Barolo)

Enticing aromas of rose, aromatic herb, new leather, truffle and balsamic are …

38

Château Malartic-Lagravière 2015 Pessac-Léognan

Smoothly textured, this fruity wine offers balanced acidity and a ripe apricot …

37

Idlewild 2017 The Bird Flora and Fauna Red (Mendocino County)

A light, bright expression of 60% Dolcetto, 35% Barbera and 5% Nebbiolo, …

Mendocino County

$25

Editors' Choice

36

Domaine des Terres Dorées 2016 Fleurie

Made in a rich style, this wine is fully structured and full …

Beaujolais

$25

Editors' Choice

35

Castelgiocondo 2013 Brunello di Montalcino

Wild berry, crushed violet, pipe tobacco and chopped herb aromas leap out …

34

René Muré 2016 Signature Pinot Gris (Alsace)

Gentle pear fruit has a touch of herbal tisane. The same gentle …

33

Binyamina 2014 Yogev Cabernet Sauvignon-Shiraz (Israel)

This inky-purple-colored wine has a nose of pomegranate, cherry and orange zest. …

Israel

$16

Editors' Choice

32

Robert Mondavi 2014 Fumé Blanc (Oakville)

A blend of 79% Sauvignon Blanc and 21% Sémillon largely fermented in …

31

Castello di Ama 2013 San Lorenzo Gran Selezione (Chianti Classico)

Fragrant and refined, this radiant wine opens with scents of violet, red …

30

Poças 2016 Vintage (Port)

Densely textured with dusty tannins and full of black plum skin and …

29

Trefethen 2015 Family Owned Estate Grown Cabernet Sauvignon (Oak Knoll District)

Blended with small amounts of Petit Verdot, Malbec and Merlot, this is …

28

Domaine du Haut Bourg 2009 Origine du Haut Bourg (Muscadet Côtes de Grandlieu)

Even at nine years old, this wine is only just mature. It …

Loire Valley

$23

Editors' Choice

27

Villa Creek 2015 Willow Creek Cuvée Red (Willow Creek)

Cris Cherry is on the leading edge of Paso Robles vintners who …

North Coast

$50

Editors' Choice

26

Arpepe 2007 Sassella Riserva Rocce Rosse (Valtellina Superiore)

Intoxicating scents of smoke, flint, dried mountain herb and woodland berry are …

25

Big Table Farm 2016 Chardonnay (Willamette Valley)

This stunning wine was fermented in 10% new French oak and shows …

Willamette Valley

$45

Editors' Choice

24

Massican 2017 Annia White (Napa Valley)

This is a refreshingly stunning blend of 55% Ribolla Gialla, 39% Tocai …

23

Biondi 2016 Outis Rosso (Etna)

This fragrant, exquisite red has captivating scents of wild red berry, rose …

Sicily & Sardinia

$40

Editors' Choice

22

Melville 2016 Sandy's Pinot Noir (Sta. Rita Hills)

Aromas of snappy pomegranate, smashed pine, dewy chaparral and dried carnation show …

21

Nikolaihof 2004 Steinriesler Riesling (Wachau)

Swirl this awake to reveal a world of dried hayflower, lemon peel …
---
Posição 20-01
20

Paltrinieri 2017 L'Eclisse (Lambrusco di Sorbara)

Made by the firm that helped put quality Lambrusco on the map, …

Central Italy

$24

Editors' Choice

19

Maximin Grünhäuser 2016 Abtsberg Spätlese Grosse Lage Riesling (Mosel)

Vibrant acidity shines a spotlight on pristine yellow peach, pineapple and tangerine …

Germany

$46

Editors' Choice

18

Franchetti–Passopisciaro 2016 Contrada R Nerello Mascalese (Terre Siciliane)

Compelling aromas of Mediterranean brush, dark spice, pressed flower, graphite and aromatic …

17

Forstreiter 2016 Alte Reben Reserve Grüner Veltliner (Kremstal)

A tropical touch of passion fruit clings to the otherwise earthy, savory …

16

Château la Vieille Cure 2015 Fronsac

Dense tannins and rich black fruits mark this ripe wine that was …

15

The Calling 2016 Dutton Ranch Chardonnay (Russian River Valley)

Luxurious in green olive, peach and lemon, this is a complex, compelling …

14

J Wrigley 2017 Estate Riesling (McMinnville)

This is a deft, detailed wine, offering a mix of tangy citrus, …

Willamette Valley

$25

Editors' Choice

13

Vignobles Brumont 2014 Château Bouscassé Red (Madiran)

From the home estate of the Brumont family, certainly the leaders in …

Southwest France

$25

Editors' Choice

12

Stolo 2016 Estate Syrah (San Luis Obispo County)

A gamy meat aroma meets black cherry, black plum, hickory, licorice and …

11

José Maria da Fonseca 2016 José de Sousa Red (Alentejano)

This rich, full wine is firmly anchored in ripe tannins. It has …

10

Zuccardi 2017 Concreto Malbec (Paraje Altamira)

Calm and pure blackberry and cassis aromas feed into an intense palate …

9

Ramey 2015 Chardonnay (Sonoma Coast)

This combines grapes from the Martinelli family's Charles Ranch Vineyard in Fort …

Sonoma

$42

Editors' Choice

8

Ca' dei Zago 2015 Dosaggio Zero Metodo Classico (Prosecco di Valdobbiadene)

This elegant, savory sparkler opens with inviting aromas of dried wildflower, mature …

Veneto

$25

Editors' Choice

7

Franz Keller 2016 Vom Löss Pinot Noir (Baden)

The nose of this wine is beautifully perfumed, suggesting whiffs of cherry …

Germany

$25

Editors' Choice

6

Edmeades 2014 Zinfandel (Mendocino County)

Tight, concentrated aromas of black fig and dark chocolate meet beefy, earthy …

5

Elk Cove 2017 Estate Pinot Blanc (Willamette Valley)

This sophisticated effort is highlighted by bright, polished fruit flavors of apple, …

Willamette Valley

$19

Editors' Choice

4

Domaine Saint Damien 2016 Les Souteyrades (Gigondas)

Even among a lineup of fantastic peers in a fantastic vintage, this …

Rhône Valley

$33

Editors' Choice

3

Santa Carolina 2015 Reserva de Familia Cabernet Sauvignon (Maipo Valley)

Elegance mixed with bold fruit is what this overachieving Cabernet is about. …

Chile

$20

Editors' Choice

2

Roederer Estate 2011 L'Ermitage Brut Sparkling (Anderson Valley)

Dry and nicely mature, this complex wine is always among California's best …

Mendocino County

$48

Editors' Choice

1

Michele Chiarlo 2015 Cipressi (Nizza)

Elegantly structured, delicious and loaded with personality, this benchmark Nizza offers earthy …

Piedmont

$25

Editors' Choice
---
Ver ainda:
As melhores 100 compras de vinhos para a Wine Enthusiast
Wine Enthusiast distingue 104 vinhos portugueses com mais de 90 pontos
Wine Enthusiast destaca 132 Vinhos Portugueses !
Wine Enthusiast – Top 100 Cellar Selections – Portugal com 7 vinhos na seleção !!!